[ezcol_1half]
Business support from Maxed IT includes help desk services, remote monitoring and management, remote access as well as network support and hardware repair and maintenance.
With over 20 years experience in PC repair, network installation and administration, software support and help desk services Maxed IT Ltd can offer a flexible range of IT support and system maintenance contracts which provide a reliable, professional and business orientated service. From a few PCs to a company wide domain we provide peace of mind with guaranteed response times from experience reliable engineers.[/ezcol_1half] [ezcol_1half_end]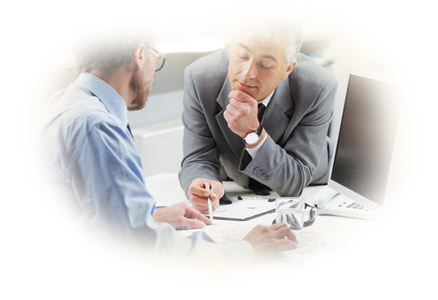 [/ezcol_1half_end]
[ezcol_1half]
Maintenance Contracts
Maxed IT Ltd offers a flexible range of IT support and system maintenance contracts which provide a reliable, professional and business orientated service. Maxed IT leverage a powerful remote monitoring and management RMM platform so contract customers enjoy a hassle free, business-class IT support service. We offer the same excellent response time for all our contract customers, who simply pay for the amount of engineer time they require each month. This time is divided between remote support and on site visits, and this time can be accrued for up to 2 months. We utilise the latest secure remote support software to provide engineer assistance via your internet connection. Contract customers also enjoy reduced rates for any additional work undertaken that is outside the scope or beyond the provision of the contract. We are so confident in our service we don't insist on any long term commitments and allow changes to the level of cover at any time.
Networks Cabling
Need to expand your network or replace outdated cabling? Maxed IT provide provide a complete infrastructure solution installing cabling, network points, data racks, patch panels, switches, routers and servers. From a couple of extra network points to an office refit please call for a competitive quote.
System Health Checks
Maxed IT Ltd can perform a system health check to ensure your PC is running as fast as it should be, so you can get the best from it. Maxed IT will remove any unnecessary files and programs, scan for and remove and viruses, spyware or other unsafe files. Your PC will then be fine tuned to give maximum possible performance. Advice and recommendations given to avoid recurring problems or further improve your computer experience.
Microsoft Office 365
We can migrate your business to Office 365. Moving your emails and files to the cloud gives you instant access to everything you need no matter where you are. This takes away the expensive maintenance costs and slow downs of a having physical server, saving you money and time. You can also have access to the latest and greatest Office suite bundled into your subscription; Emails, Documents and all your applications managed and accessible in one place.
[/ezcol_1half]
[ezcol_1half_end]
Anti Virus Web Filtering
Concerned about viruses and spyware? As part of the RMM package, Maxed IT can provide an anti-virus solution with near-perfect malware detection and robust protection against viruses, spyware and ransomware. Automatic updates and scheduled system scans make it easy to keep the latest threats at bay. The internet is great source of information and entertainment, but also provides access to content that you may not which you or your colleagues to view. Web-filtering hardware and software is available to make it easier to filter inappropriate websites. Fully customisable systems allow you specify what content to allow and when.
Backup Disaster & Recovery
An effective and reliable back-up and recovery strategy is like home insurance – you only need it when something goes wrong. This is the time when you discover how good your cover is, and how comprehensive your back-up strategy is. It could be the difference between a minor inconvenience and total standstill with loss of revenue. Maxed IT Ltd can audit your system, provide appropriate back-up hardware, software and media, create an effective back-up regime and maintain the whole system. Maxed IT Ltd advise on Disaster Recovery strategies should the worst happen and your IT systems are stolen or destroyed.
Software Development & Database Design
Need to streamline your business systems and save time and money? A custom designed database can allow you cut down on paperwork and have all your important data just a click away. We can provide new database or PC applications, as well as improve or augment existing databases. We can help with the smallest process problem to entire business systems so for a free, no obligation quote please call 01376 335885.
[/ezcol_1half_end]